July 4 2011: GOD BLESS AMERICA
July 4 2011: God Bless America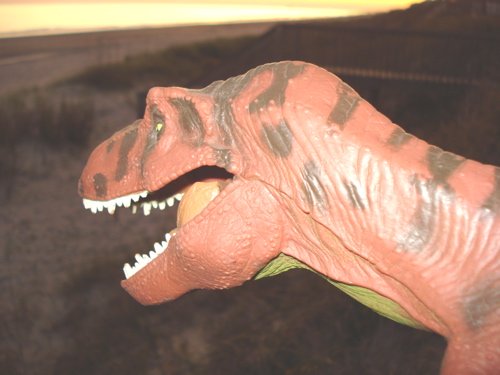 Never in the history of our world has a nation been as free, and as well armed, as the United States of America. Many say, and the founding fathers believed, that the two go hand in hand.
Now being a T-Rex I rely on my teeth and claws (such as they are) and overall hugeness to guarantee my freedoms. You little soft ones, on the other hand, rely on the Second Amendment to your Constitution and your willingness to exercise that right for your freedoms.
As I lookout out over our nation on this July 4 2011, our Independence Day, I think of what Thomas Jefferson said: That, perhaps, a revolution every twenty years or so might be necessary.
What he meant was what our founding fathers knew. That bureaucracies, governments, are subject to "institutional creep." They tend to grow larger with time and take on more and broader mandates. In order for this 'Noble Experiment' to survive they knew it would be necessary for the citizens to keep a close watch.
( These guys didn't vote and look what happened to them! )
Envisioning a wise and educated electorate it would be those citizen voters that would keep the government in line. Not a bloated and regulation happy government keeping the citizens enthralled.
I am the ghost of freedoms lost. oooooooooohhhhhhh.....
So, on this July 4th we are all standing on the edge of a slope, celebrating our freedoms, together. Where we go from here is up to us.
We here at TDTCG thank all of you who have and are defending our nation even as we speak. And a special thanks to those who have made the ultimate sacrifice, and their families, down through the years. Your sacrifice has not been in vain.
In closing I remember as a little T-Rex getting choked up watching Kate Smith on our 13-inch television singing "God Bless America." Check it out and watch it with us....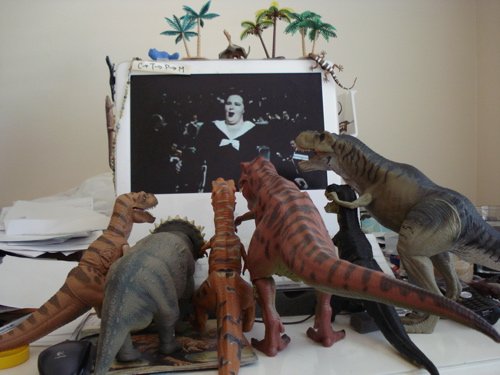 God Bless America, July 4 2011 (opens new window)
Have a Wonderful Fourth of July
AND
GOD BLESS AMERICA
We here at The Dinosaur Toys Collectors Guide have only one purpose in being here at all. Providing you, our readers, with the best, most informative and entertaining information about Dinosaur toys both past and present.
In order to best achieve that goal, in addition to providing pages on individual figures, advice and suggestions on obtaining the Dinosaur toys and pricing, availability and age and personality appropriateness information.... We have instituted our:
1) The (easily subscribed to, FREE) Daily "Dino-Blog" where you are regularly updated as each new page is created and kept up-to-date on Dinosaur toys news and the happenings in "Dino-town."
2) Our Contact-osaur-Us form (here or below) which you can use to send us comments and tell us what you need and want to see. After all, this site is for your information.
3) Social Networking links (way bottom, upper left) so you can share this page, and our site, with your friends. Thank you.
4) Our mighty and inimitable Search-osaurus Center. (Click link or Below.) You can use the search bars to either search the site for all things Dinosaur (toys) or search the entire web for all things anything at All-a-saurus.
5) As you have been perusing this site you may be wondering, "Can I do that?" Well, if having your own website has been your dream you can make that dream come true, here.
6) Our always open Donate-O-saurus Center (opens new window) where you can make a donation and keep us in business, such as it is. We thank you for anything you can give.
July 4 2011 Search-O-Saurus Center
You can use this site-search box to find everything you need about Dinosaur toys collecting. Can't remember everywhere we mentioned, say, July 4 2011 or Velociraptors or Diplodocuses? Just put in your search term and you'll get a listing of everyplace on our site where you can find what you are particularly interested in.
Please note that your search results page will have ads ABOVE and BELOW the actual search results. Those are not from the site, but should be of interest, since Google targets the ads to your particular search.