Dec 02, 2015
Christmas Shopping
As Christmas gets ever closer you can treat yourself and treat Rexford as well. Our site is supported entirely by donations from our generous viewers (you) and through our affiliate relationships.
One of our most valuable and important affiliates is Amazon and so we are asking that you use the link below when you do your online shopping (especially/particularly your Dinosaur shopping) this Christmas season.
You can go directly to Amazon-Dinosaur Toys by clicking this link: All Things Dinosaur at Amazon.
...and if you prefer and Rexford certainly approves...
Donate to feed & house Rexford by clicking on the picture below of Rexford holding his cup....
Poor Tyrannosaurus Rexford lives in a tiny shack, in an 'outback' somewhere, that's barely big enough for his foot.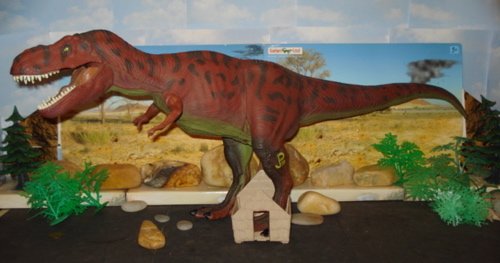 "And the shack just barely fits that."
"Please help to fill up my cup. Thank you."