Dinosaur History Comes Alive With Bullyland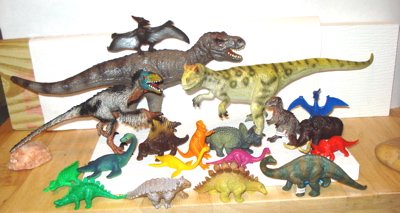 Dinosaur history is brought to life across the eons by Bullyland.
Bullyland has created a Dinosaur toys line-up ranging from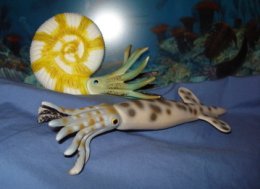 Ammonites, Belemnites and Trilobites to
feathered Velociraptors.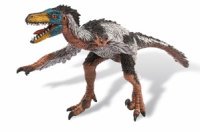 The entire range of Dinosaur history and pre-history, from the Devonian to the Cretaceous, can be held in your hands.
Bullyland was founded in Spraitbach, Germany in the early 1970s and is a leader in the production of toxic-free plastic figures. In 1998 Bullyland opened a museum in Spraitbach to showcase their production.
What also makes these unique among Dinosaur toys today is that they are "Made in Germany" and NOT in China.
Bullyland's Early Entry in Dinosaur Toys





These early Bullyland Dinosaur Toys have "Bully" and "W. Germany" embossed on them. This leads me to guess that they were produced when there was an "East" Germany, sometime prior to October, 1990. Given their general design these seem to date from the 1970s. They are a soft plastic and not suitable for small children due to how easily small pieces can be bitten off and swallowed.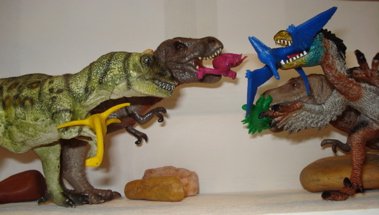 They have become obsolete as Dinosaur toys and are, today, perhaps only of value as collectibles... or lunch.






Toy Dinosaur History Comes to Life On Our Home Page
Bullyland Goes Contemporary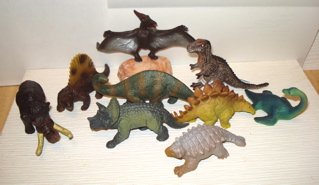 By the early 1990s Bullyland presented this series of much more realistic looking little figures (the wingspan of the Pteranodon is 4.5"). These are actually quite cute Dinosaurs and have a lot of expression. Also at this time Bullyland began putting the Dinosaur name on each figure and the country of origin now reads "Germany".
As the 90s proceeded so did Bullyland, coming out with their Museum Line.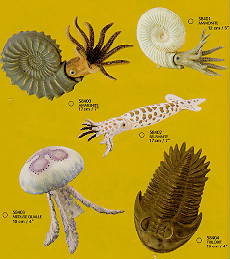 Including some very nice early ocean life including pre-cursors to the great sea reptiles.

<(Picture courtesy of Realm of Rubber Dinosaurs)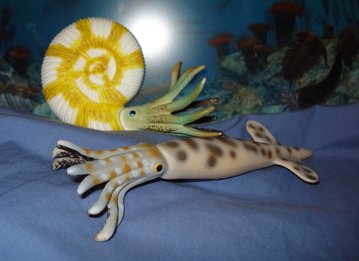 The Bullyland Dinosaur History Toys List

(Clearly not a list of all Dinosaurs made by Bullyland.)




Original Production





Small Bullyland Dinosaur Toys





Bullyland Cavemen






Bullyland Elasmosaurus




Bullyland Icthyosaurus




Bullyland Pachycephalosaurus




Bullyland Triceratops Museum Line




Bullyland Triceratops Small





Velociraptor (2008)(much maligned!)






Early Sea Life




Bullyland Soft-Play



I would like to thank
Bullyland for their contributions and support in the creation of this site.


I have every intention of adding new (and new to me) Bullyland Dinosaur toys to my collection. I even like the feathered Velociraptor although my wife (and seemingly nearly everyone else) thinks it is ugly or at least annoying.
On the other hand she loves the "soft play" figures and immediately hugged them up. These "soft-play' figures are large (14-21 inches) and remindful of the great Kenner Dinosaur toys made for the Jurasssic Park movie in the early 1990s.
If you would like to see other companies that make Dinosaur toys please go here. Or, if you simply are seeking more information on Dinosaur toys or Dinosaur history in general then try our Home Page.
In conclusion we want to point out that in order to better serve YOU, our reader, we have instituted some new features to our site:

We here at The Dinosaur Toys Collectors Guide have only one purpose in being here at all. Providing you, our readers, with the best, most informative and entertaining information about Dinosaur toys both past and present.
In order to best achieve that goal, in addition to providing pages on individual figures, advice and suggestions on obtaining the Dinosaur toys and pricing, availability and age and personality appropriateness information.... We have instituted our:
1) The (easily subscribed to, FREE) Daily "Dino-Blog" where you are regularly updated as each new page is created and kept up-to-date on Dinosaur toys news and the happenings in "Dino-town."
2) Our Contact-osaur-Us form which you can use to send us comments and tell us what you need and want to see. After all, this site is for your information.
3) Social Networking links (way bottom, upper left) so you can share this page, and our site, with your friends. Thank you.
4) Our mighty and inimitable Search-osaurus Center. (Click link or Below.) You can use the search bars to either search the site for all things Dinosaur (toys) or search the entire web for all things anything at All-a-saurus.
5) As you have been perusing this site you may be wondering, "Can I do that?" Well, if having your own website has been your dream you can make that dream come true, here.
6) Our always open Donate-O-saurus Center (opens new window) where you can make a donation and keep us in business, such as it is. We thank you for anything you can give.
The Dinosaur History Search-O-Saurus Center
You can use this site-search box to find everything you need about Dinosaur toys collecting. Can't remember everywhere we mentioned, say, Velociraptors or Dinosaur history? Just put in your search term and you'll get a listing of everyplace on our site where you can find what you are particularly interested in.
Please note that your search results page will have ads ABOVE and BELOW the actual search results. Those are not from the site, but should be of interest, since Google targets the ads to your particular search.