A Dinosaur Picture is Worth 1,000 Words
A Dinosaur Picture Album: Rexford at Work


This page is the blog archive from November 18, 2009: "No page, Get to Work!"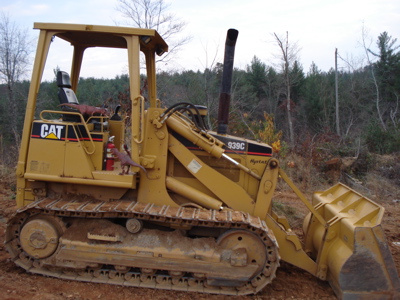 There is always a lot of work that needs to be done in Dino-town and, quite often piling it higher and deeper requires the use of heavy equipment. Rexford occasionally needs to call on some help from his "no-account" brother, "RTO" (Rexford-the-Other) who can always be counted on in a pinch. So they climb up on the dozer and get to work.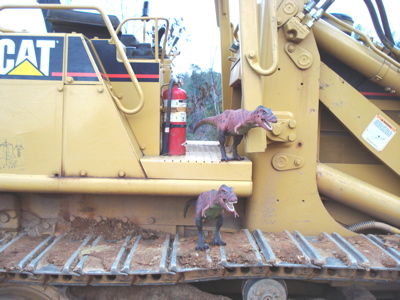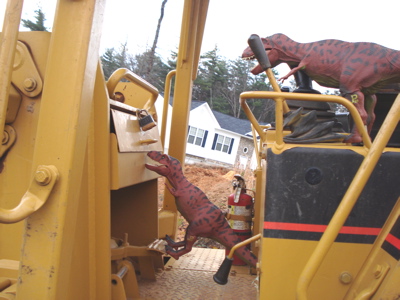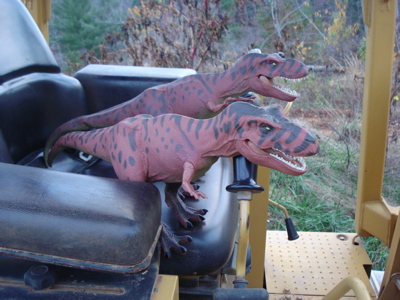 Running one of these things is hard work and Rexford and RTO have to work together in order to get the job done. Once it is completed though they can sit back, relax and bask in the glow of a job well done. Of course that can also incite Rexford to get up and take a bow!
"I'm King of the World!"
Well, the piles are higher and deeper but I'm not sure that qualifies you as Royalty here, Rex.
Yes, a Dinosaur picture is worth a thousand words.
We here at The Dinosaur Toys Collectors Guide have only one purpose in being here at all. Providing you, our readers, with the best, most informative and entertaining information about Dinosaur toys both past and present.
In order to best achieve that goal. In addition to providing pages on individual figures, advice and suggestions on obtaining the Dinosaur toys and pricing, availability and age and personality appropriateness information.... We have instituted our:
1) The (easily subscribed to, FREE) Daily "Dino-Blog" where you are regularly updated as each new page is created and kept up-to-date on Dinosaur toys news and the happenings in "Dino-town."
2) Our Contact-osaur-Us form which you can use to send us comments and tell us what you need and want to see. After all, this site is for your information.
3) Social Networking links (way bottom) so you can share this page, and our site, with your friends. Thank you.
This was the "Dinosaur Picture" blog archive page for November 18, 2009. Click this link to return to the blog archive main page.