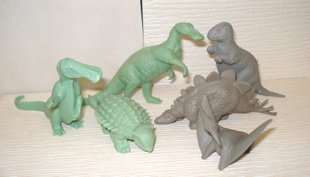 The Medium Mold Group provided a Nice Mix of Additional Dinosaurs for the Marxian World

The second grouping of figures, The Medium Mold Group PL-750, was also created in 1955, providing an additional predator (the Allosaur) and bringing the total number of Dinosaur toys to nine. The members of this mold are: (1) the rather staid appearing Allosaurus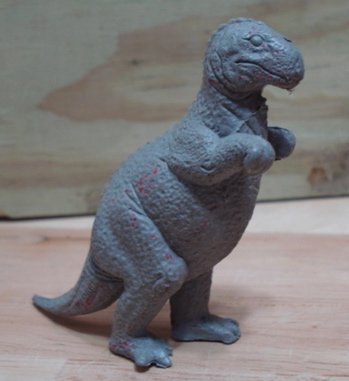 ,

(2) the adorable Ankylosaurus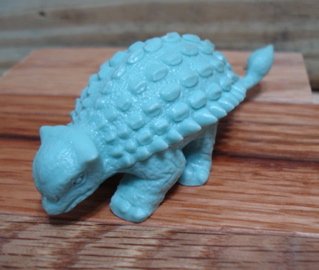 ,

(3) the sophisticated Hadrosaurus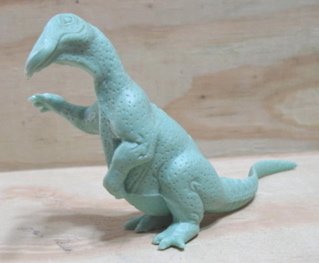 ,

(4) the high flying piscavore, Pteranodon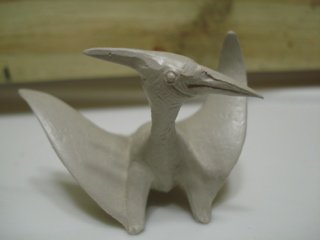 ,

(5) the redoubtable Stegosaurus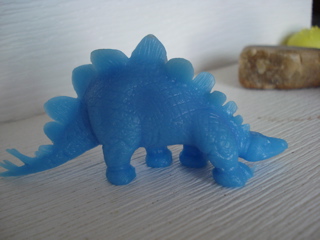 and last but not least the subsequently re-named Trachodon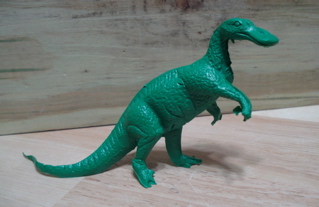 ....
If the Medium Mold Group doesn't pique your interest go to....
These six medium mold group Dinosaur figures added substantially to the overall Marx Toys mix. They provided the herd dinosaurs that served as food for the hungry Tyrannosaurus Rex and Allosaurs that prowled the carpets (for us city kids) and the backyards of those lucky enough to have them.
Available as individual figures a child could rifle through a "bin", basically a box, full of Dinosaur toy figures, picking from a limited array of colors but with an unlimited imagination. They generally sold at from ten to twenty-five cents, their prices stamped in ink on their little bodies.
Keep Going for More Mold Groups and How They Fit In to the Wonderful Marx Toys Jungle
For more Marx Dinosaur Toys, just click ME
We here at The Dinosaur Toys Collectors Guide have only one purpose in being here at all. Providing you, our readers, with the best, most informative and entertaining information about Dinosaur toys both past and present.

In order to best achieve that goal. In addition to providing pages on individual figures, advice and suggestions on obtaining the Dinosaur toys and pricing, availability and age and personality appropriateness information.... We have instituted our:
1) The (easily subscribed to, FREE) Daily "Dino-Blog" where you are regularly updated as each new page is created and kept up-to-date on Dinosaur toys news and the happenings in "Dino-town."
2) Our Contact-osaur-Us form which you can use to send us comments and tell us what you need and want to see. After all, this site is for your information.
3) Social Networking links (way bottom) so you can share this page, and our site, with your friends. Thank you.
4) Our mighty and inimitable Search-osaurus Center. (Click link or Below.) You can use the search bars to either search the site for all things Dinosaur (toys) or search the entire web for all things anything at All-a-saurus.
Search-osaurus Center
You can use this site-search box to find everything you need about Dinosaur toys collecting. Can't remember everywhere we mentioned, say, Velociraptors or Medium Mold Group? Just put in your search term and you'll get a listing of everyplace on our site where you can find what you are particularly interested in.
Custom Search
Please note that your search results page will have ads ABOVE and BELOW the actual search results. Those are not from the site, but should be of interest, since Google targets the ads to your particular search.